Homebrew - One place for all
As a developer, I have to install many programs for my own works. However, I don't have to spend time on searching how to install, update, and remove those because I have one place to handle them all. Homebrew is my cup of brewed coffee now.
---
What is Homebrew
Homebrew is a package manager for MacOS and Linux. Most of necessary, popular, or essential packages (and programs) can be found here. This is the homepage of Homebrew.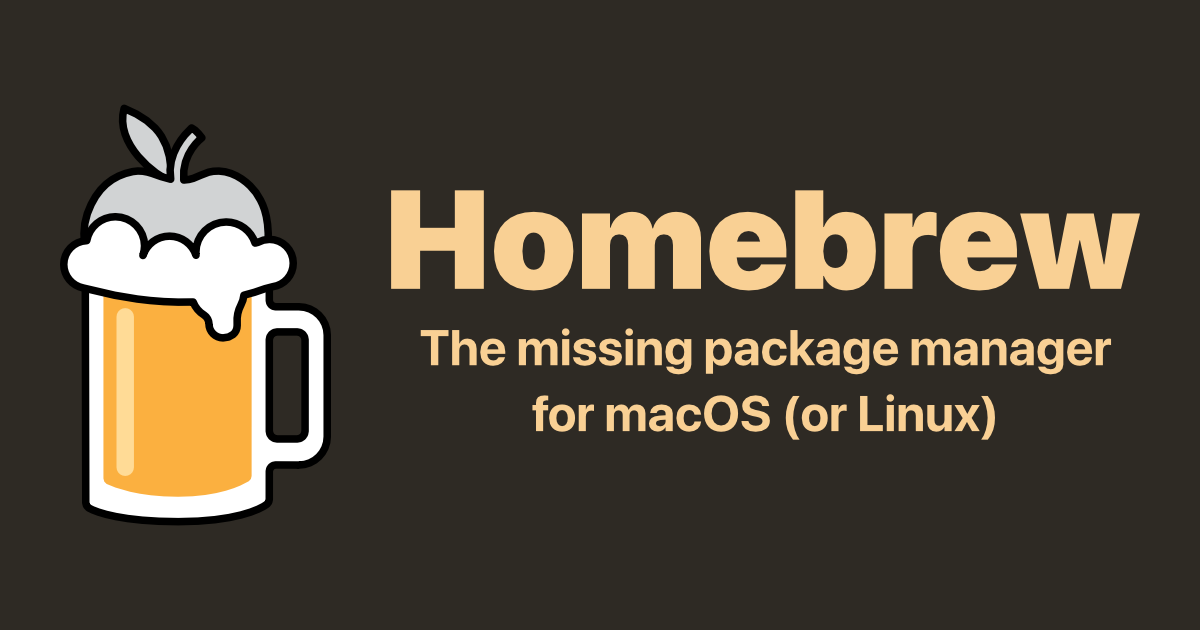 Homebrew is easy to use. Once we install Homebrew by running the command on the Homebrew homepage, it's ready now.
There are 2 types of package we can install with Homebrew:
Formulae. Formulae is a package that is built from source itself.
Cask. Cask is a native app.
---
Popular packages
We can find out many packages in Homebrew. For example:
and much more...
---
Homebrew commands
brew install to install a formulae or a cask.
brew uninstall to uninstall.
brew list to list all installed packages.
brew update to update Homebrew.
brew upgrade to update all installed packages.
brew outdated to list all installed packages that are outdated.
---
My installed packages
From my side, here are some of my packages.
---
Hope this comforts you up in many levels for installing packages for your works.